Protecting the future, one room at a time!
From old bedsprings to amazing light fixtures in all our 310 bedrooms. 
Together with the artist of Atelier Who, we chose to light up the way to sustainability.
You too want to light up your home while having a positive impact, designer lamps are available for sale for all our beloved guests.
A collection of decorative wall lamps made from reworked bed springs and lamp bulbs.
The central light source of the lamp glows on the bed springs and casts a play of light, creating beautiful shadow patterns on the walls.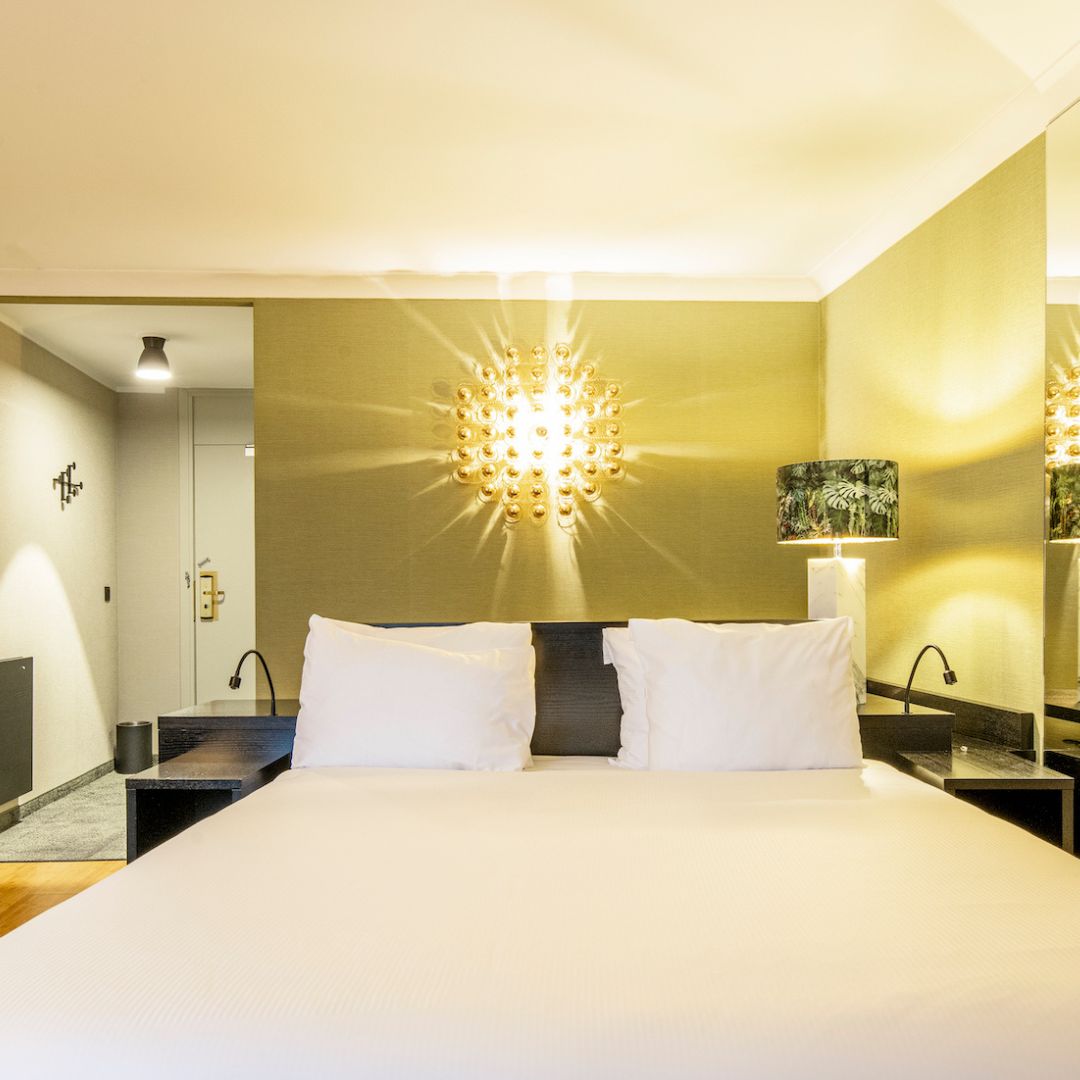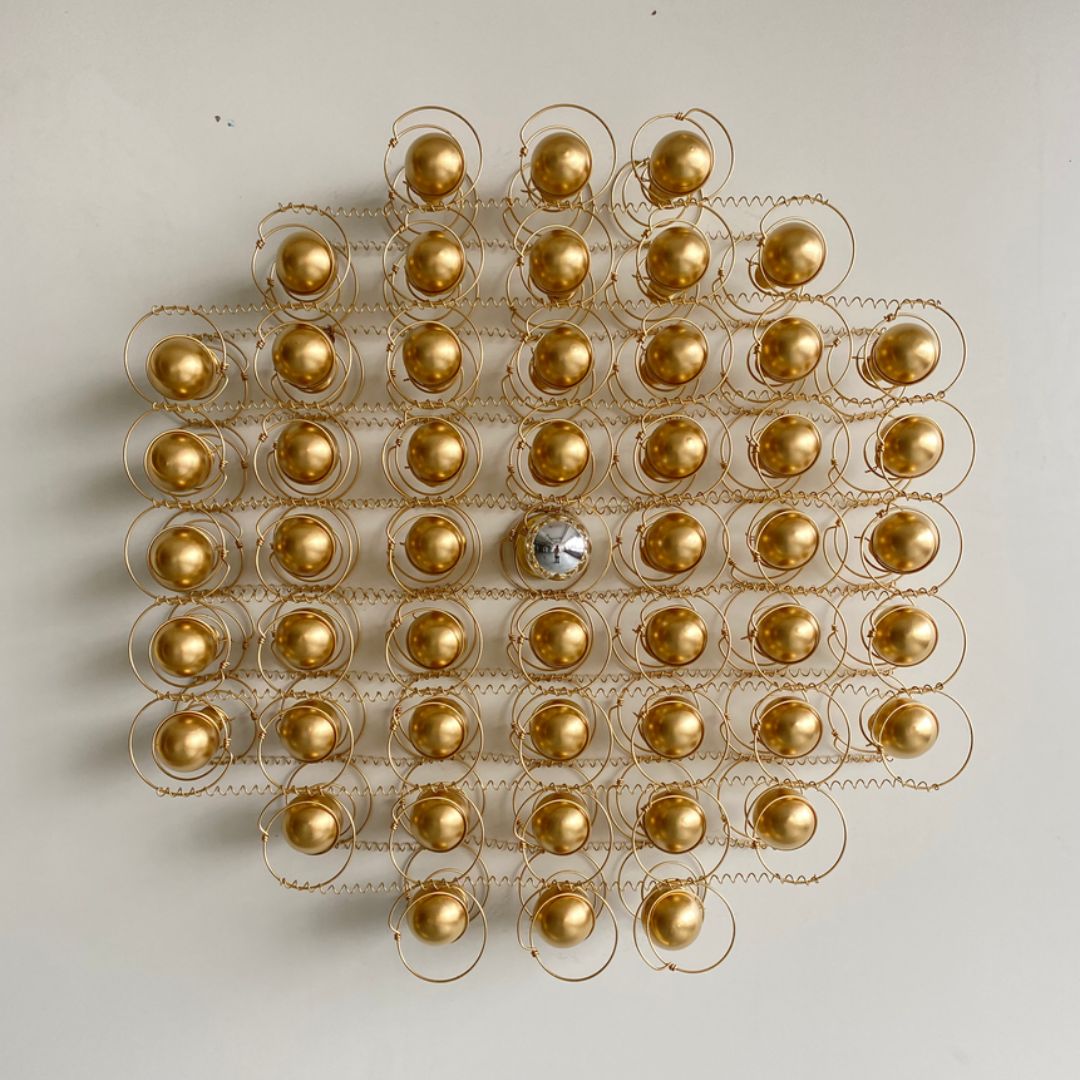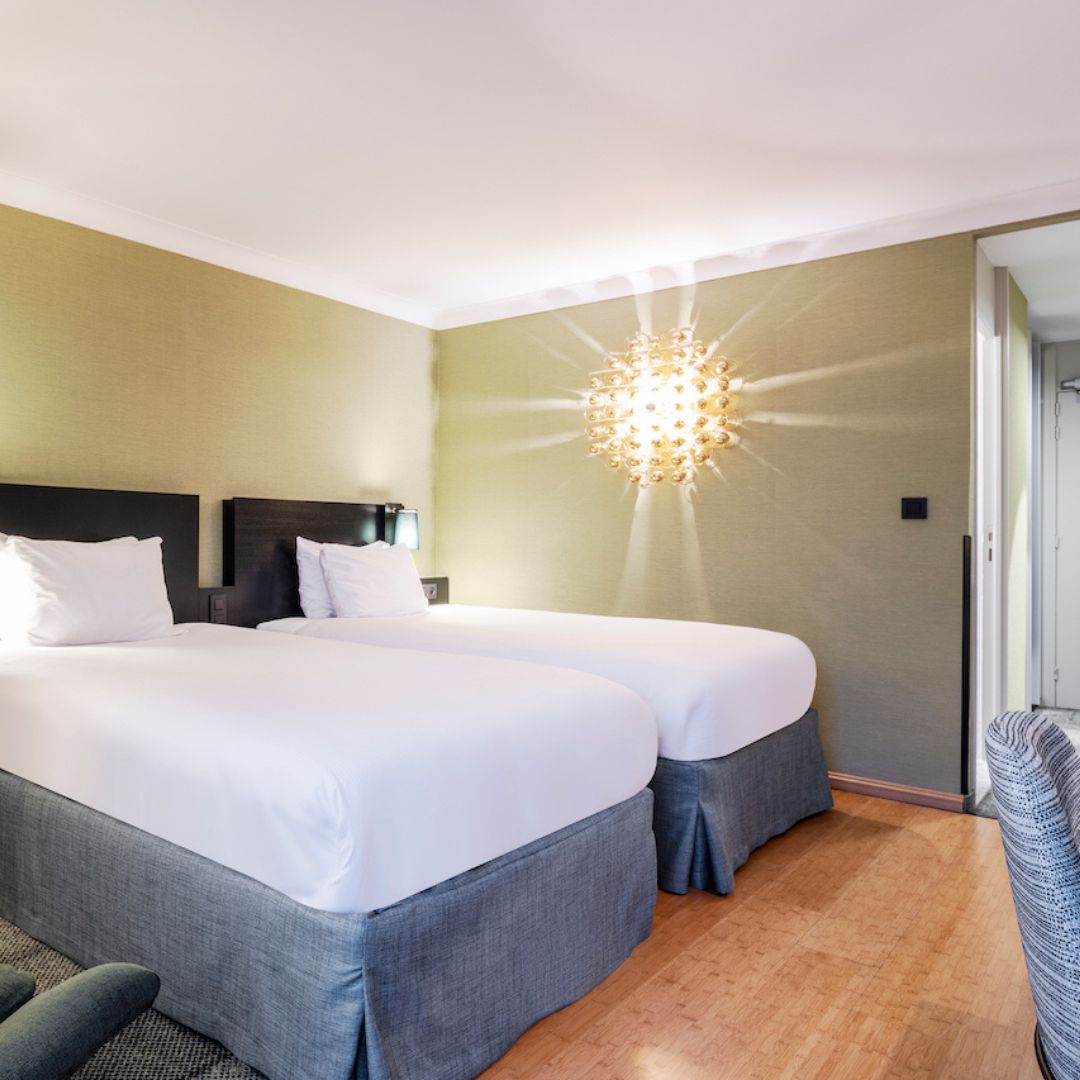 Other actions
Here comes the sun: We've invested in 500m2 of solar panels, producing 77 megawatts in 2020: a whopping 5% of our total annual energy use.

Getting our hands dirty: We've put a comprehensive waste management system in place, in line with IHG's rigorous Green Engage level 1 standard. Every staff member is fully trained in recycling, from plastics, metals and drinks cartons to food waste.

Green Key certification:

Light it up: We've replaced all of our old lighting at Holiday Inn Brussels Airport with LED fittings, producing more illumination with less heat at a lower cost - a treble win!

Keeping track: We've also installed a cutting-edge Building Management System. It allows us to check and control all of the hotel's electrical equipment remotely, cutting our energy use as well as our running costs.

BREEAM certification: BREEAM - the world's leading sustainability measure for buildings - recognises and rewards enterprises which meet its stringent environmental impact measures. However, it also prioritises the wellbeing of staff and, in our case, guests. We were thrilled to be awarded BREEAM certification in XXXXXX.
IHG Green EngageTM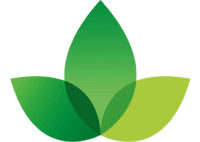 IHG Green EngageTM
IHG Green Engage™ is our online sustainability tool that helps us minimise our hotels impact on the local environment. The system tracks energy, waste, water and carbon and provides over 200 green solutions to do this. IHG Green Engage™ is our way of ensuring that our surroundings are preserved for everyone to enjoy.